Classic Galapagos: Southern Islands (Grand Queen Beatriz)
Booking Dates
07/02/2023 through 12/25/2024
Travel Dates
07/02/2023 through 12/28/2024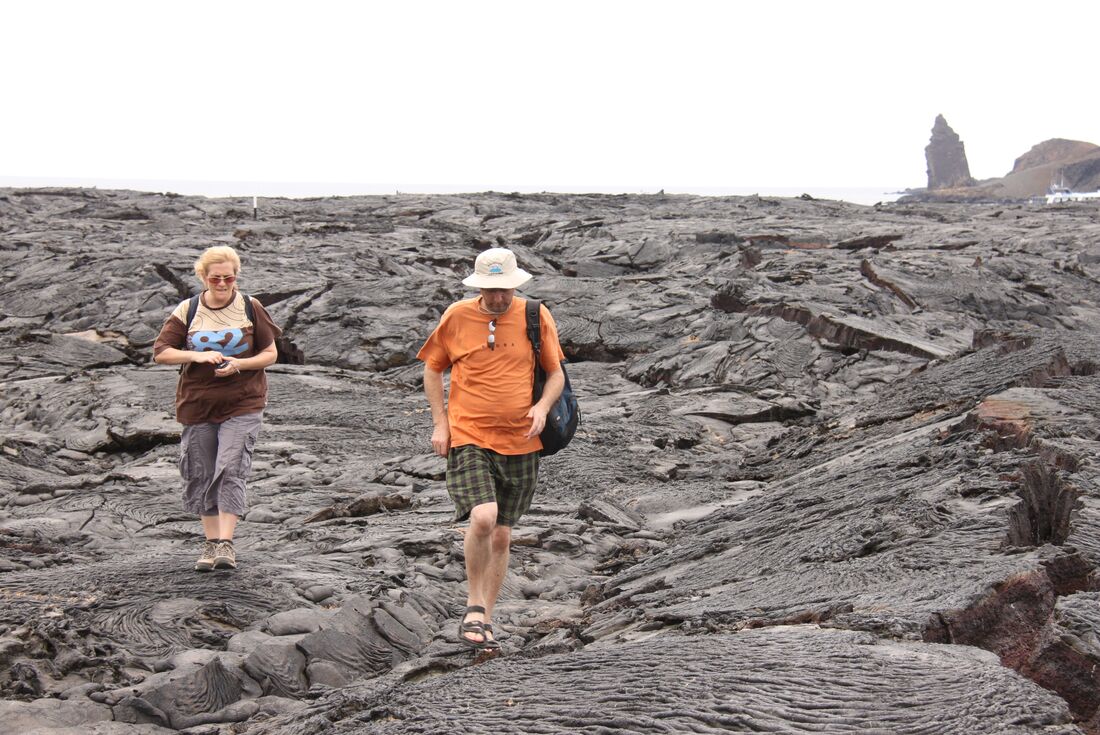 Classic Galapagos: Southern Islands (Grand Queen Beatriz)

Experience the tranquil shores and unique wildlife of the Galapagos Islands as you drift across the Pacific Ocean on this 10-day sailing adventure. The beauty of these Ecuadorian isles is something to behold from aboard the M/Y Grand Queen Beatriz. Retrace the 180-year-old voyage of Charles Darwin by sea, witness the impressive giant tortoises and go birdwatching for blue-footed boobies and frigate birds on the shores. Each day, a new view will greet you out your cabin window, with a new adventure to embark on. As far as Galapagos adventures go, this trip is nothing but smooth sailing.

Activities
Isla Santa Cruz – Punta Carrion – Snorkelling (1 hour)
Isla Isabela – Las Tintoreras visit (1.5 hours) – Dry Landing
Isla Isabela – Arnolda Tupiza Tortoise Breeding Center including Flamingo Lagoon (2 hours) – Dry Landing
Isla Floreana – Post Office Bay – Walk (1.5 hours) – Wet Landing
Isla Floreana – Punta Cormorant walk (1.5 hours) – Wet Landing
Isla Floreana – Devil's Crown snorkelling (1 hour)
Isla Floreana – Post Office Bay snorkelling (45 mins)
Isla Santa Cruz – Highlands Visit (1.5 hours) – Dry Landing
Isla Plaza Sur – Walk (2 hours) – Dry Landing
Isla Santa Fe – Panga ride (45 mins)
Isla Santa Fe – Walk (1.5 hours) – Wet Landing
Isla Espanola – Punta Suarez – Walk (3 hours) – Dry Landing
Isla Espanola – Bahia Gardener – Snorkel (1 hour)
Isla Espanola – Bahia Gardener – Walk (1 hours) – Wet Landing
Isla San Cristobal – Punta Pitt – Walk (2 hours) – Wet Landing
Isla San Cristobal – Isla Lobos – Walk (1 hour) – Dry Landing
Isla San Cristobal – Interpretation Center Visit (1 hour) – Dry Landing
Highlights
Board your vessel, M/Y Grand Queen Beatriz, and sail through the southern islands of the archipelago, encountering secluded natural beauty at its finest.
Explore the islands on deck, on foot and in the water, keeping your eyes wide open for your next memorable bird or water mammal sighting.
Encounter Galapagos's wildlife, including giant Galapagos tortoises, blue-footed and Nazca boobies, pelicans and frigate birds, as well as iguanas, sea lions, fur seals and sea turtles.
Spend time land side on the islands, with expeditions through mangroves and misty forests, passing unique flora, such as opuntia cacti and miconia bushes, and gazing across the coastline from scenic lookouts.
Swim through a colourful underwater ecosystem when snorkelling in one of the many coves – a playful sea lion might get in your way!
| Day | Description | View All |
| --- | --- | --- |
| Day 1 | Quito | Details |
| Day 2 | Isla Baltra - Punta Carrion | Details |
| Day 3 | Isla Isabela - Las Tintoreras - Giant Tortoise Breeding Centre | Details |
| Day 4 | Isla Floreana - Post Office Bay - Devil's Crown - Punta Cormorant. | Details |
| Day 5 | Isla Santa Cruz - Charles Darwin Station - Santa Cruz Highlands. | Details |
| Day 6 | Isla Santa Fe - Isla Plaza Sur | Details |
| Day 7 | Isla Espanola - Bahia Gardner - Punta Suarez | Details |
| Day 8 | Isla San Cristobal - Leon Dormido - Isla Lobos - Punta Pitt | Details |
| Day 9 | Fly from San Cristobal to Quito. | Details |
| Day 10 | Quito | Details |